Library Services
We're Open
Library Newsletter: Check out our new items!
Donated and Discarded Materials!
Please help yourself to our donated and discarded items. Free materials will not have a library barcode on them. We invite you to leave a donation at the desk. Donations will go towards a new roof for the library!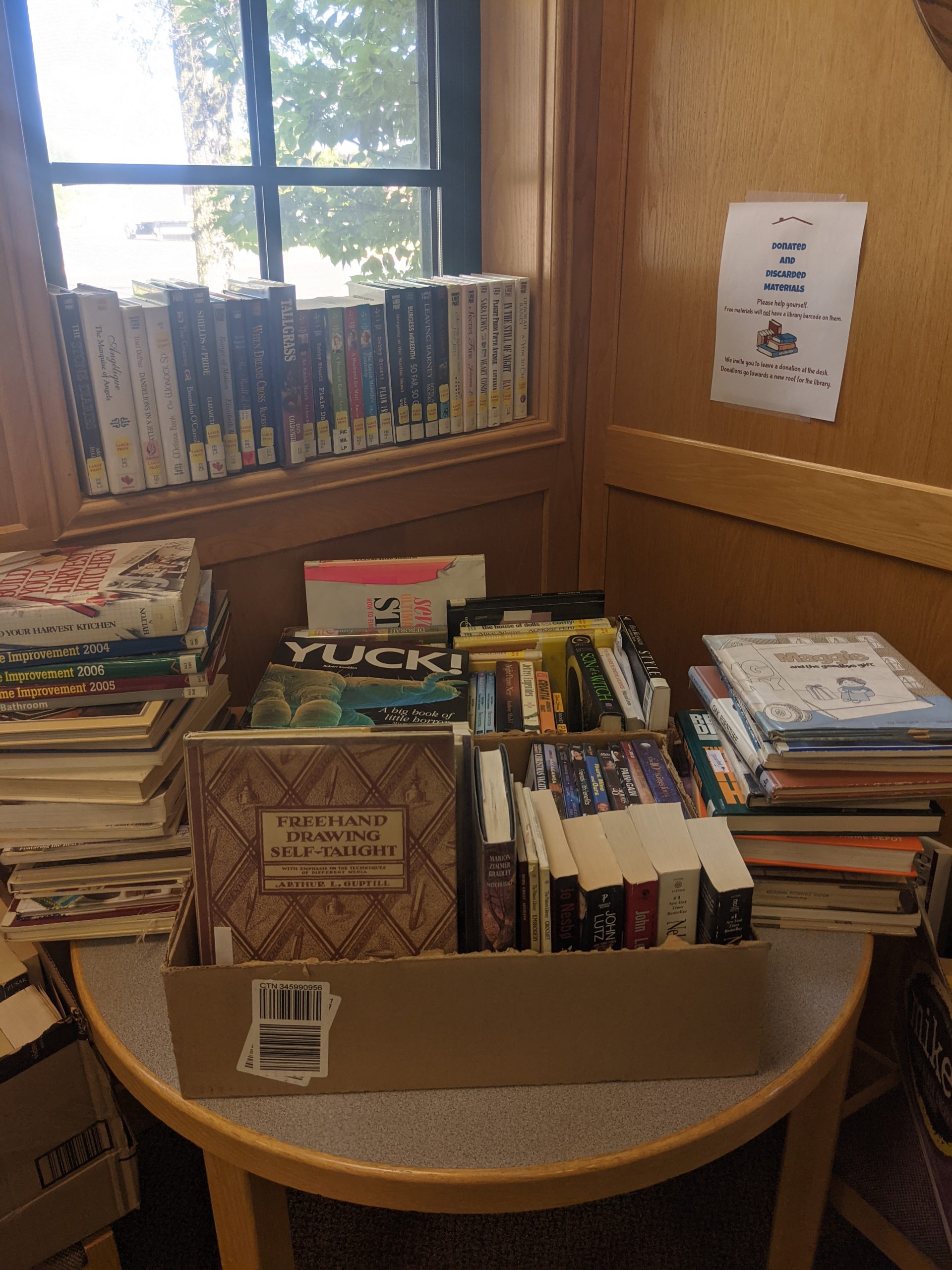 We are Open!
The library is ready to throw the doors open! We will be glad to see people in our building; browsing, reading and using the computers again.
The library will continue to encourage wearing masks in the building, especially for those not yet vaccinated. Hand sanitizer will be readily available for the public to use. Masks are still available if needed. Staff will clean "high touch" areas regularly. Please help us keep everyone safe.
PS Maddee can't wait to see you all at the library!
Interlibrary loan is back! Request items from most libraries in our system.
Use our outdoor seating for reading & WiFi use.
Masks Optional
They are highly encouraged, but not required. You are welcome inside with or without a mask, but please respect the choices of others should they choose to wear a mask or not. Masks are available inside if needed. Please do not forget to sanitize. Thank you!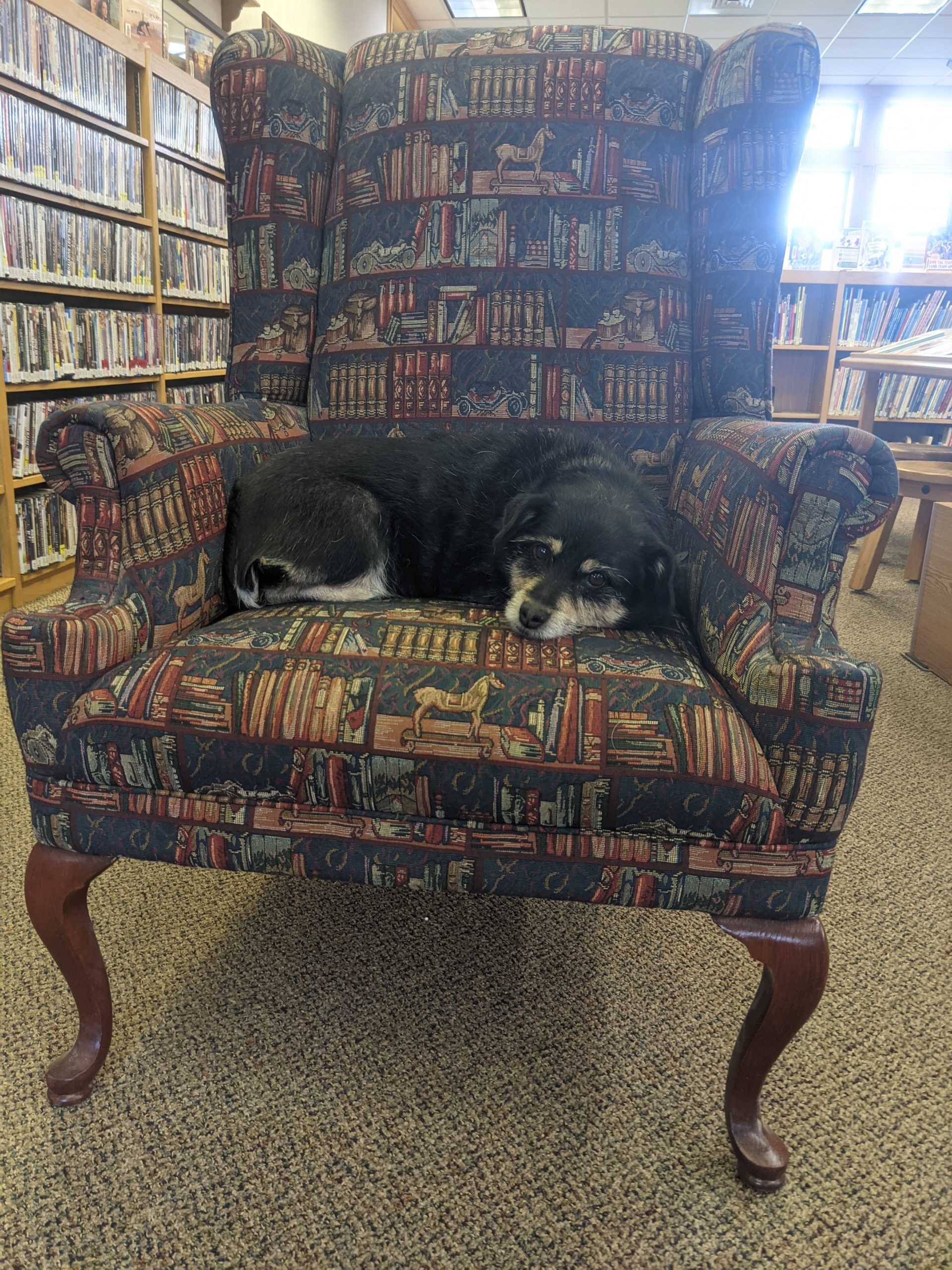 Current Hours
Monday-Friday
12 noon - 6:00 PM