January Newsletter 
      Check out our new items! 
Express Library Services
Come into the library entryway to see our newest books, movies, newspapers and magazines.
If you need something from inside the library proper, please ask a librarian to get it for you.
Hand sanitizer and masks available for your use while you browse.
Interlibrary loan is back! Request items from most libraries in our system.
Use our outdoor seating for reading & WiFi use.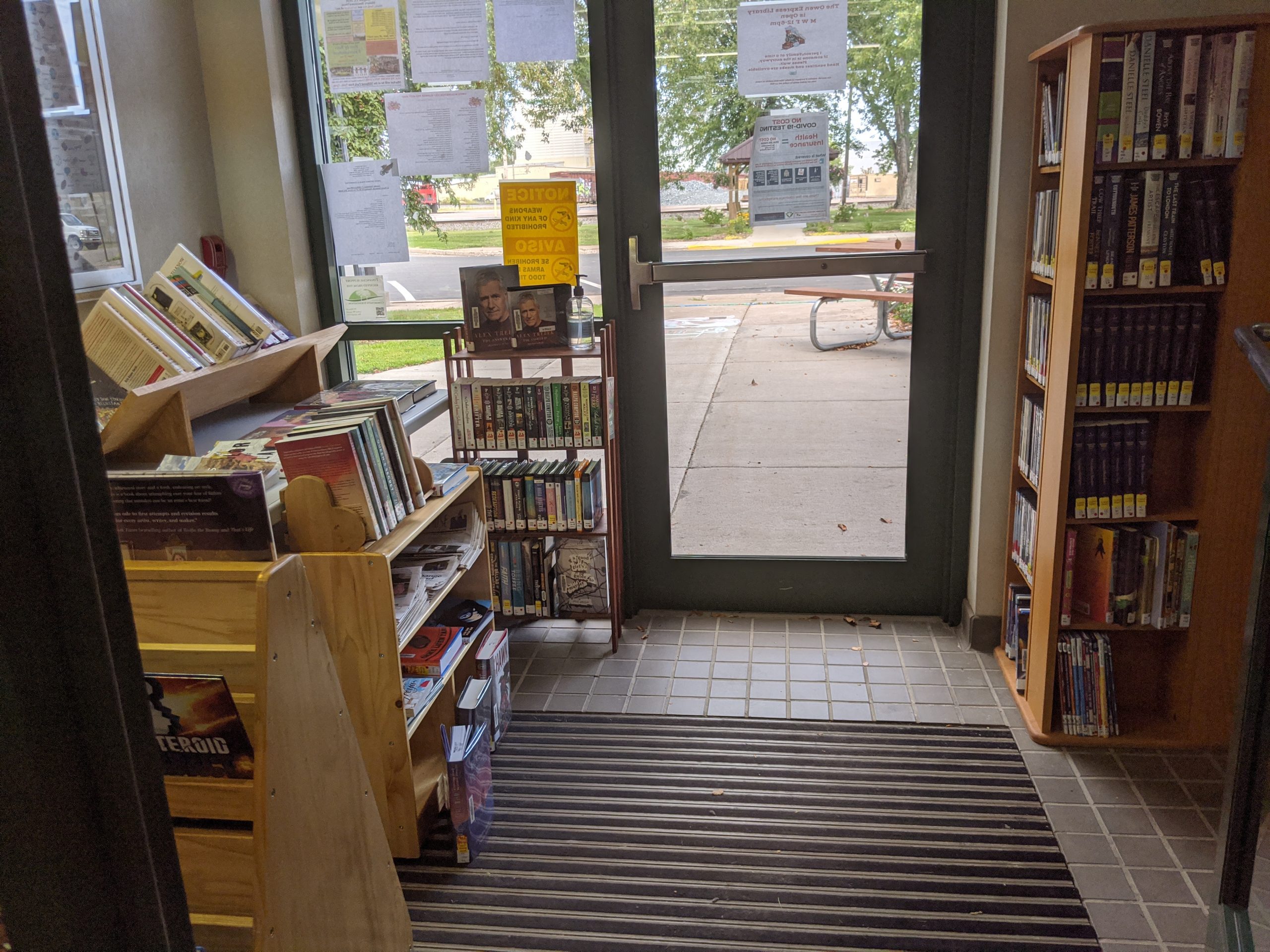 Library Take-out Service
Call the library at 715-229-2939 between 12:00 and 6:00pm Monday, Wednesday, Friday to request materials that we have on our shelves.
Pick your materials up at the library express counter.
Summer Hours
Mon, Wed, Fri
12 noon - 6:00 PM